THE NATIONAL HOTEL MARKETING CONFERENCE 2018
THE HILTON AT ST. GEORGE'S PARK – STAFFORDSHIRE
THURSDAY 5TH JULY 2018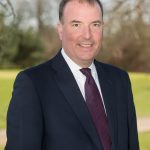 Peter Banks, Managing Director, Rudding Park
Peter Banks is a hotelier through and through. At the age of 18, he joined the team at The Savoy as a Management Trainee where he learnt the fundamental workings of a luxury London hotel before taking on the role of Duty Manager at St Andrew's Old Course Hotel. Peter returned to London at the Hilton on Park Lane as Front of House Manager and then Acting General Manager at the Hilton London Mews before hearing of an opportunity to open a new hotel in North Yorkshire. Since 1996 Peter has overseen the development at Rudding Park and has created a culture to instil top level personal service. This has led to Rudding Park receiving many accolades including being the only UK Hotel in TripAdvisor's' Hall of Fame and The Sunday Times voting Rudding Park the Best Spa Hotel in the UK 2017.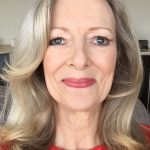 Pamela Carvell, Lifestyle Marketer & President, Hotel Marketing Association
Pamela has been passionate about Marketing since discovering it as part of her BSc Hons degree in Management Sciences. Her career in Marketing spans over 30 years and many industries.  She is an Independent Board Director of the Scottish Orienteering Association.
She writes 3 blogs: hotelmarketing4u.wordpress.com, happyhypno.wordpress.com and quirkyantique.wordpress.com.  In her spare time, apart from watching Coventry City,  ManUnited & England play, she has an online shop, trading in Quirky Antiques, is an NLP Master Practitioner & Hypnotic Practitioner and owns the trademark #justsaying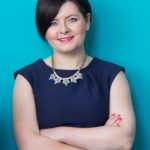 Ciara Crossan, Founder & CEO, Wedding Dates
Ciara Crossan is a tech entrepreneur who combined a degree in Business Information Systems with a family background in hotels to found WeddingDates 10 years ago.  WeddingDates addresses a gap in the wedding market, matching couples searching for the perfect wedding venue with hotels and venues looking to generate leads and qualified enquiries for dates they have available to sell.
Ciara is a self-professed evangelist on all things web and weddings and is an expert in sales, marketing and PR for small businesses.  Under the leadership of her infectious enthusiasm, industry knowledge and entrepreneurial drive, WeddingDates has won numerous awards and Ciara herself was shortlisted as "Outstanding Entrepreneur" in the UK Women 1st SHINE Awards in 2013.
WeddingDates works with 650 hotels and venues across Ireland and the UK and has delivered in excess of 200,000 wedding enquiries to those hotels which have resulted in more than 11,000 weddings across the UK & Ireland with a value of £80M to their hotel & venue clients.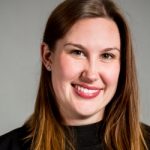 Cassie Delaney-Brown, Marketing Manager, The Stafford London
Cassie joined The Stafford London as Marketing Manager in 2016, following two years with Jumeriah Hotels & Resorts.  Cassie is responsible for managing and overseeing The Stafford's marketing strategy and has developed The Stafford London brand, creating a new hotel website, launching the critically-acclaimed The Game Bird restaurant and the relaunch of the multi-million pound refurbishment of the Hotel's historic Carriage House Rooms and Suites and renowned American Bar. In 2017, Cassie was awarded a Caterer Acorn Award and currently acts as a Springboard mentor to Hospitality students in their final years of University as well as being on the Hotel Marketing Association Committee.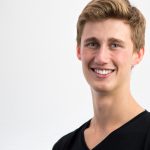 Harry Fielder, Director, Umi Digital
Harry is a Director at hospitality marketing company, Umi Digital. He has been heavily involved with digital marketing and website development for hotels and venues the past 5 years and is now responsible for business development and strategic planning at Umi Digital.  Having travelled extensively and studied in the States, Harry is passionate about the hospitality sector and wants to see independent hotels and venues compete and thrive and in a cut-throat digital market place.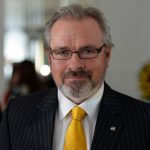 Peter Hancock, Chief Executive, Pride of Britain Hotels
Peter is in his 18th year as Chief Executive of Pride of Britain Hotels, the marketing consortium representing never more than 50 of the finest independent luxury hotels in the UK.  Before this he was Group Publishing Director for Johansens and was a hotel General Manager in his early career, starting as a waiter in the late 1970s.  Peter is a Fellow of the Institute of Hospitality, a Fellow of the Academy of Food & Wine Service, a Fellow of HOSPA, a Fellow of the Tourism Society, a Member of the Professional Speaking Association, an Ambassador for the Gold Service Scholarship, an Honorary Master Innholder and is a regular columnist for both The Caterer and Hotel Owner magazines.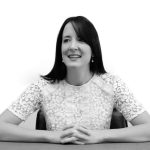 Helen Laing, Independent Hotel Marketing
For close to ten years, Helen has been working with many of the UK's finest independent boutique hotels – managing their marketing strategies. Passionate about hospitality marketing, Helen helps hotels and venues sell their spaces at the right time and in the most profitable way. Her focus has always been on delighting guests, driving desirability and generating measurable results. A popular speaker, Helen has many trade secrets up her sleeve and is most guilty of saying "I probably shouldn't tell you this, but…"!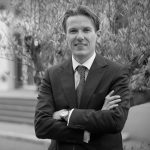 Thomas Landen, Director, Global Field Marketing, Revinate
Thomas is the Director Global Field Marketing at Revinate. Within his position he is responsible for extending Revinate's thought leadership, driving overall marketing operations and building and maintaining relations with hoteliers. Prior to joining Revinate Thomas gained more than ten years of international marketing and sales experience in the hospitality industry and worked at landmark hotels like The Fairmont San Francisco and St. Andrews Bay in Scotland.
He speaks frequently at key industry conferences and is a visiting lecturer at Hotelschool Maastricht for the topic hotel technology and marketing. Thomas holds a degree in Hotel Management and Marketing and serves as an advisory board member for the Academy of International Hospitality Research (AIHR) and TIO University. He lives in Amsterdam with his family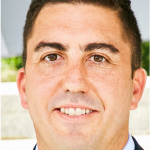 Steve Lowy, Chairman, Hotel Marketing Association & Chief Executive, Umi Digital
Acorn-Award winner Steve Lowy is a successful hotelier and entrepreneur.  Steve founded the Umi Hotel brand in 2007 at the age of 26 and went on to co-found Umi Digital in 2010.  Steve is also the chairman of British Educational Travel Association and the new chairman of the Hotel Marketing Association.   e is very passionate about encouraging young people to join the hospitality space and educating independent hotel on all things tech and marketing.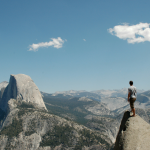 Tom Mcloughlin, Director, SEO Travel
Tom is the founder of SEO Travel, an agency which specialises in marketing for travel and leisure companies. Tom found his passion for travel on a gap year spent in Honduras and has explored the globe ever since, living abroad for a number of years and travelling as far and wide as possible.
His passion for travel and writing led to him set up a travel website, and whilst working at an online marketing agency he saw a gap in the service being offered that could be improved by a specialist in the travel space.  SEO Travel was born in 2011, and now helps many travel, leisure and hospitality companies improve their visibility online through SEO, PR and social media campaigns.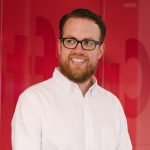 Ian Miller, Chief Executive, Crafted
Ian has now been agency side for nearly ten years and is very happy to be a self-confessed geek, focusing on marrying the creative marketing ideas that gain exposure and coverage with Analytics, CRO and UX projects to maximise trackable returns.  Ian is a regular speaker on a range of topics within online marketing for industry bodies such as the Chartered Institute of Marketing (CIM), Institute of Direct Marketing (IDM), Institute of Directors (IoD), as well as regularly presenting at Brighton SEO and PPC Masters.   As Crafted's CEO, Ian delivers the growth strategy for Crafted as well as leading the day-to-day operations of a business with 50 staff across all functions from technical development solutions, UX and enterprise design challenges and international-scale search marketing campaigns.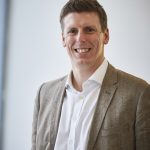 Ian Sloan, Vice President of Client Strategy, Avvio
Ian works closely with hotel owners and managers, ensuring Avvio continues to develop and enhance its services in line with their future business plans and strategy, as well as industry trends and changes.  He has 15 years' experience working for major global hotel brands starting with Hilton Hotels group as director of content management services in 2003.
In 2009, Ian joined InterContinental Hotels Group (IHG) where he moved from director of UK marketing and voice services to global director of content strategy.  He later became a consultant for IHG, based in Atlanta, looking at how AI was likely to impact the hotel industry, with a focus on bots and conversational messaging.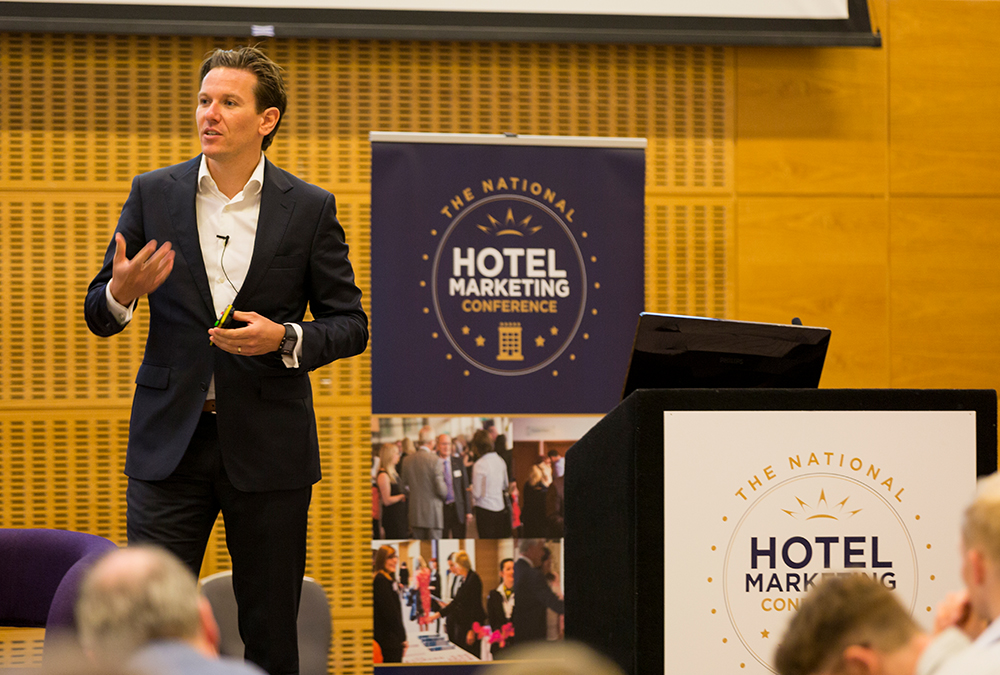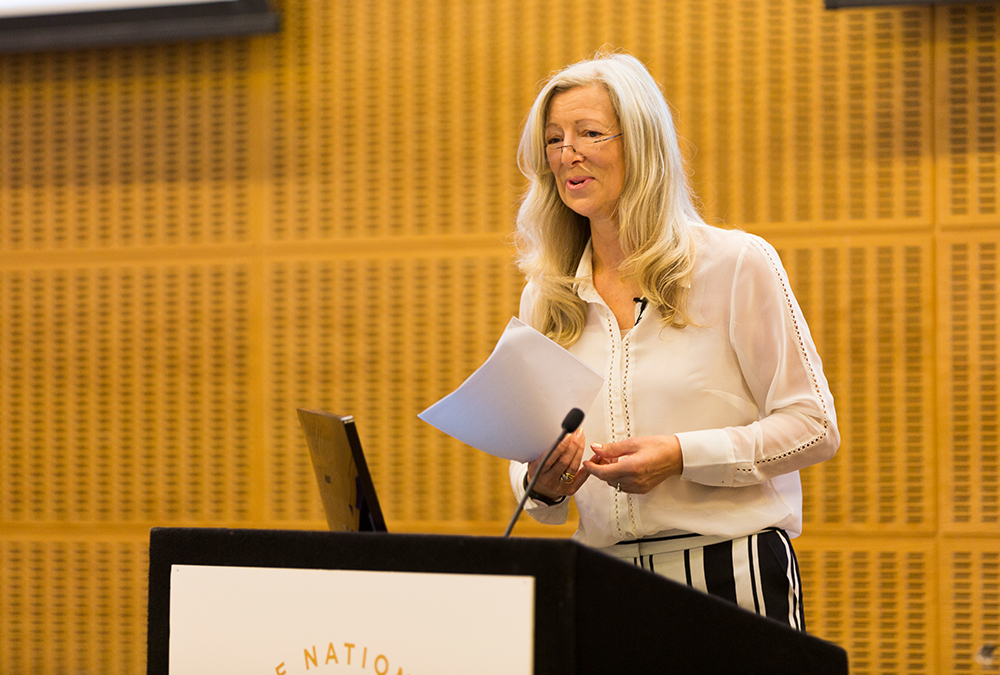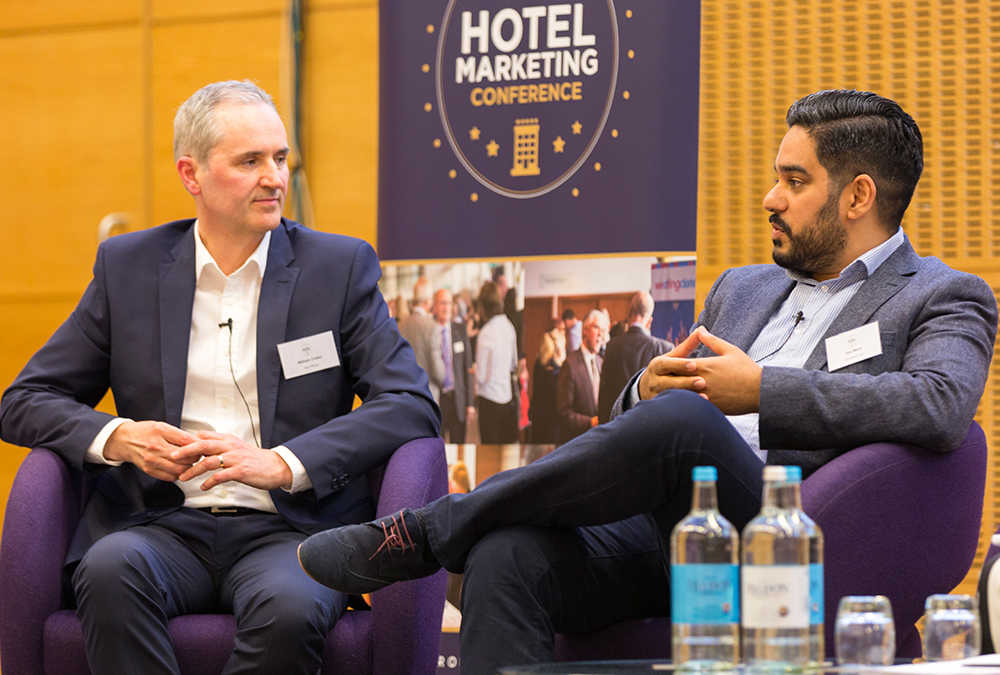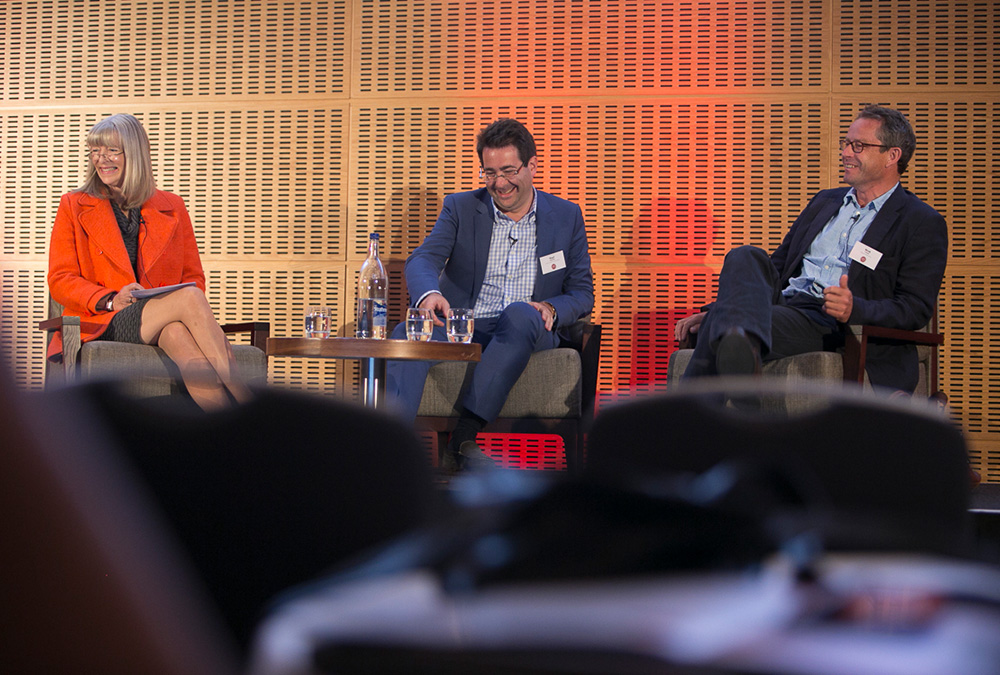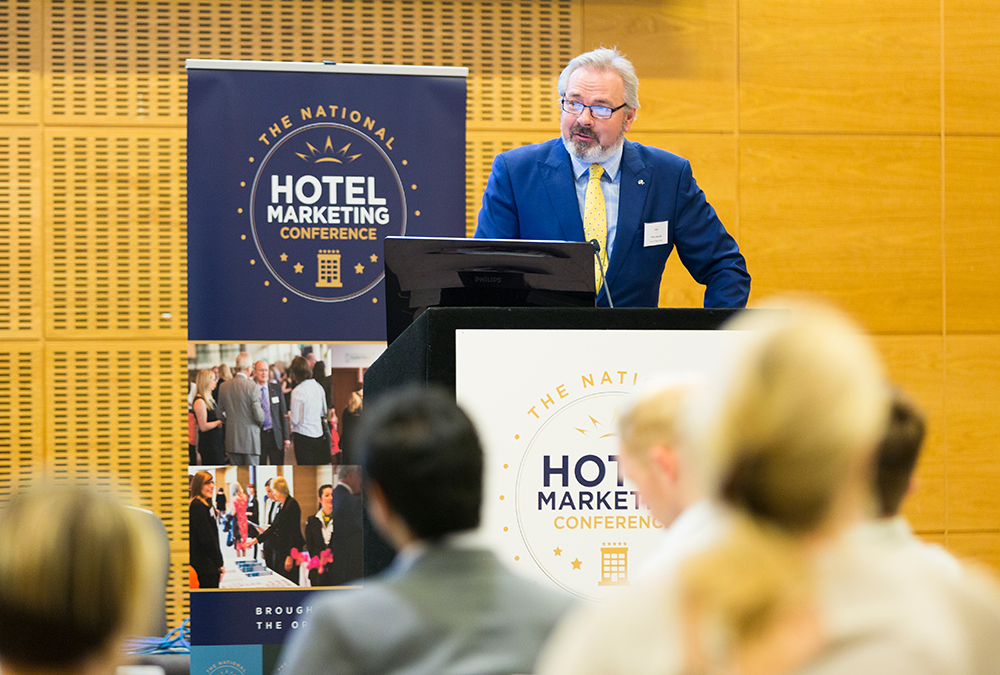 To receive more information about our events which include The National Hotel Sales, Spa, Wedding Venue and Restaurant Marketing Conferences and keep up-to-date with the latest news, simply fill in the form provided and join our mailing list.  We promise not to bombard you with emails, and will never rent, sell or share your details with any third parties.  By joining you have opted in to receive this information.