THE NATIONAL HOTEL MARKETING CONFERENCE 2022
THE HILTON AT ST. GEORGE'S PARK – BURTON UPON TRENT
THURSDAY 28th APRIL 2022
The National Hotel Marketing Conference took place from 10.00am until 4.45pm on Thursday 28th April. This conference saw 30 expert speakers presenting on, and debating, latest techniques in hotel marketing. The conference is fully supported by the Hotel Marketing Association, and gives all delegates ample opportunity to choose from a wide range of presentations and seminars, to network with other colleagues and to meet with some of the "best-in-class" marketing agencies and consultancies who support the UK hotel sector.
The 2022 conference programme was as follows.
Please come back for details on the full conference programme as it develops
Time

Session

09:00am
Conference Check-in
Coffee & Pastries
10:00am
Conference Welcome & HMA Update
Pamela Carvell, Conference Chair and Life President of the Hotel Marketing Association
10:10am
Keynote Speech: Spot the Positives!
With Andrew Denton MBE, Best Western's Comms, Content & Brand Director and the man behind the consortium's award-winning NHS project during Covid
10:30am
Guest Data & Reputation Management Briefing
Thomas Landen, Senior Director of Partnerships, Revinate, one of the world's leading reputation management and eCRM companies
10:45am
Market Insights 1 / The Weddings Sector
Alison Hargreaves, Managing Director of Guides for Brides and a leading player in the pan-UK Wedding Taskforce
11:00am
Market Insights 2 / UK Meetings & Events
Jennie Martennson, Senior Sales Manager, (Hotel Cloud) Cvent, one of the world's leading software providers to the conference and meetings sector
11:10am
The Big Interview – with Amelia Harper
Amelia Harper, a former Acorn Award winner, is one of the young leading lights in hotel marketing today and is Director of Communications for Rosewood London, one of the capital's leading 5-star hotels and a former winner of the AA Hotel of the Year.
11:35am
Morning Coffee
Networking & Marketing Avenue of Excellence
12:10pm
MARKETING SEMINARS – FIRST HALF – KNOW YOUR MARKETS
Choose one of these 4 great in-depth marketing seminars:Seminar A – Don't talk to the haters!  Why you should adopt an alienation content strategy for your leisure hotel.
With Louise Wright, Commercial Director and Emma Rogers, Head of Content for Punch Creative, and Simon Kershaw, Co-Founder & Director, Bike & Boot InnsSeminar B – MICE Deep Dive
Into the state of the UK Meetings & Conference marketplace and opportunities for the future.  With Jennie Martensson, Senior Regional Manager, Hospitality, for Cvent

Seminar C – Weddings Deep Dive
A detailed look at marketing and sales conversion of weddings and allied markets for hotels across Britain.  With Nikita Thorne, Marketing Manager of Guides for Brides and the Big Day Agency, and Ciara Crossan, Founder & CEO at WedPro by WeddingDates

Seminar D – Niche Staycation Markets
An educational look at two niche markets for UK leisure hotels – with Elliott Wakefield, Group Marketing Director for Alexander Hotels, and Clare Dewey, Managing Director of Epic Road Rides and BikeBiz Woman of the Year 2020

1:00pm
Lunch
Networking & Marketing Avenue of Excellence
2:00pm
MARKETING SEMINARS – SECOND HALF – HONE YOUR SKILLS
Choose one of these 4 great in-depth marketing seminars:Seminar A – Lead to Succeed – Creating a High-Performance Team.
With Stephen Moran, Commercial Director of Supercity Aparthotels and Andrea McKay, formerly Marketing Director of The Hotel Collection and now MD of Coaching Confidential.Seminar B – Metasearch – its part in the Digital Marketing Mix.
With Peter Cooke, UK & Ireland Sales Manager for Net Affinity, one of the leading digital and web marketing agencies for hotels and Terry Kelly, Sales & Marketing Manager, Killeavy Castle Hotel & Estate

Seminar C – Profit from Personalisation!
A look at opportunities to personalise your hotel website and marketing and increase conversion and profitability.  Including Fiona Gillen, Vice-President of Marketing for The Hotels Network and Matt McRoberts, Digital Marketing Manager for Hastings Hotels group

Seminar D – Using Digital Tools to solve staff shortages, boost revenue and increase guest satisfaction.
With Travis Cabrera, Regional Director for Europe, for Revinate and Ben Danielsen, General Manager, Cameron House Loch Lomond

2:55pm
MARKETING SEMINARS – EXTRA TIME – GET CREATIVE!
Choose one of these 4 great in-depth marketing seminars:Seminar A – Building Brand Loyalty.
With Steve Risk, Managing Director, Inspire Loyalty and Rachael Leister, Group Marketing & Sales Manager, Devonshire Hotels & RestaurantsSeminar B – Game-changing Social Media for Hotels.
With Harry Fielder, MD, Umi Digital, and Robyn Richerd, Digital Marketer for Rudding Park, one of the north of England's finest resort hotels

Seminar C – Creative Packaging for UK markets.
With Nick Hurley, Head of Sales (Hotels) for Travelzoo and Gail Peters, Director of Revenue Management, Q Hotels Collection

Seminar D – Turn your hotel into AN EXPERIENCE!
With Anthony Rawlins, CEO of Digital Visitor, a leading digital marketing agency in the tourism and hospitality space, and Heather Thornton, Sales & Marketing Director for Yew Lodge Hotel

3:45pm
Afternoon Tea
4.00pm
Marketing – the solution to the Staffing Crisis?
HR Marketing with Veryan Palmer, Director, the Headland Hotel, Newquay – Cornwall's famous 5-star hotel
4:20pm
The Power of Sustainability
Led by Pamela Carvell, HMA President, and with Kalindi Juneja, Pride of Britain Hotels' new Chief Executive and others
4:45pm
Close of Conference & Drinks Reception – in the Marketing Avenue of Excellence
Hotel/Tourism Association Member:
Please ensure you have your offer code ready to complete your booking.
Full Paying Delegate: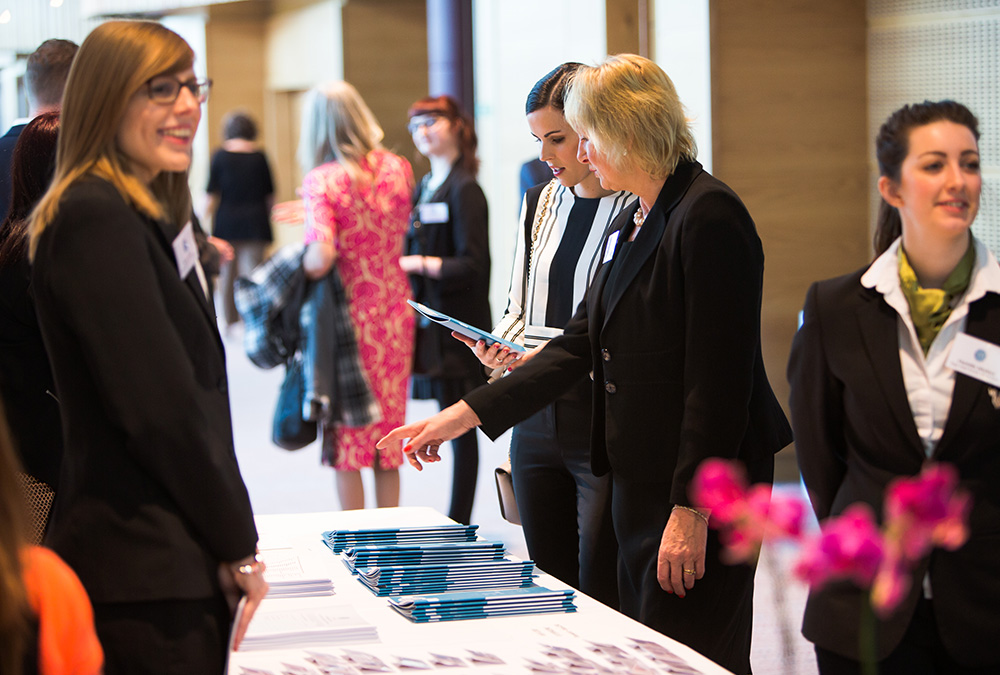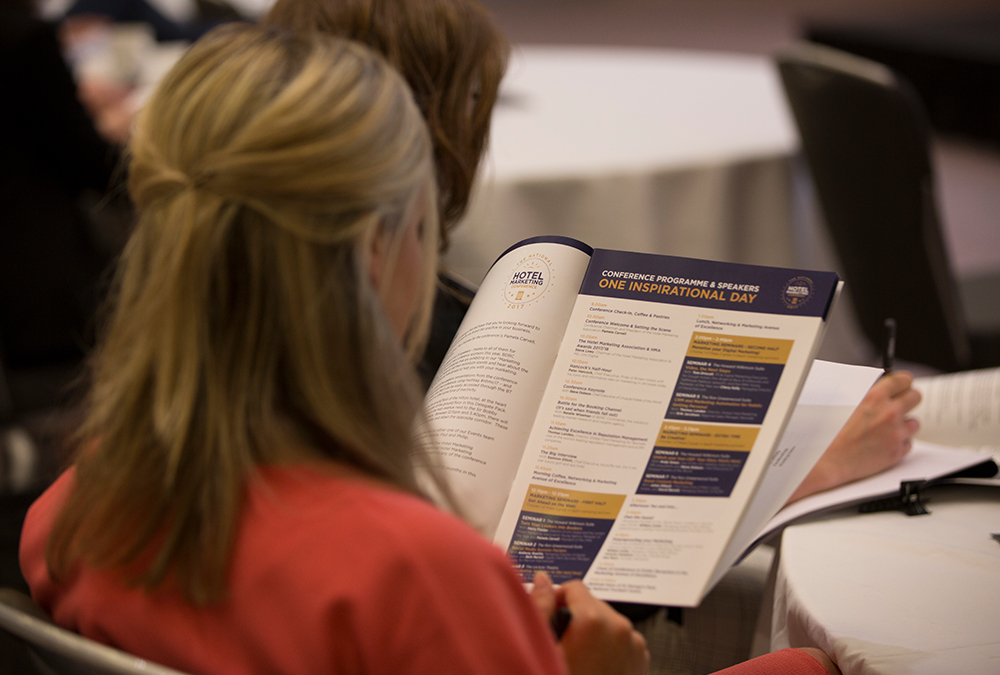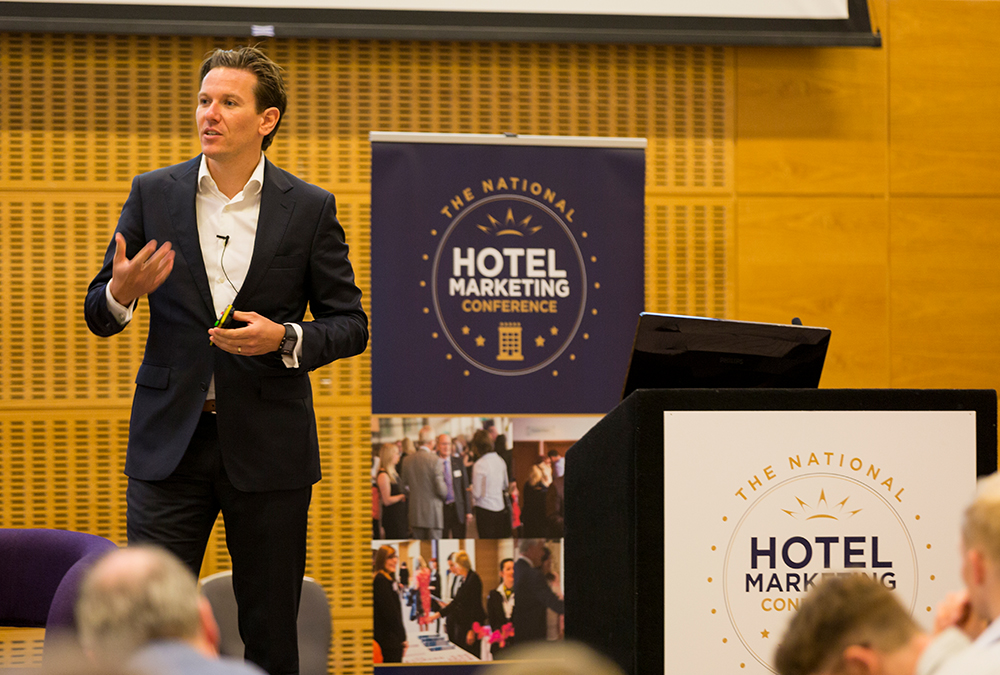 To receive more information about our events which include The National Hotel Sales, Spa, Wedding Venue and Restaurant Marketing Conferences and keep up-to-date with the latest news, simply fill in the form provided and join our mailing list.  We promise not to bombard you with emails, and will never rent, sell or share your details with any third parties.  By joining you have opted in to receive this information.