THE NATIONAL HOTEL MARKETING CONFERENCE 2023
THE HILTON AT ST. GEORGE'S PARK – BURTON UPON TRENT
THURSDAY 27th APRIL 2023
The National Hotel Marketing Conference is fully supported by the Hotel Marketing Association and HOSPA, and gives every delegate a great opportunity to choose from a wide range of presentations and seminars, to network with other colleagues and to meet with some of the "best-in-class" marketing agencies and consultants who support the UK hotel sector.
Time
2023 Programme (2024 will be released this Autumn)
9:00am
Conference Check-in at the Hilton at St George's Park
Coffee & Pastries
10:00am
Conference Welcome & Setting the Scene
Pamela Carvell, Conference Chair & President of the Hotel Marketing Association
10:05am
Hotel Marketing Association '23
Harry Fielder, Chairman, Hotel Marketing Association & Managing Director, Umi Digital
10:10am
Keep taking the tablets – with Martin Evans, Managing Partner of The Tourism Business & Founder/Organiser of the National Hotel Marketing Conference
10:30am
Marketing Comms: Sustainability in the Context of Travel
Understand how to communicate with each of the 5 attitudinal groups uncovered by BVA BDRC's sustainability segmentation analysis
Fiona von Hinten, Associate Director, On The Move Division, BVA BDRC
10:45am
Hospitality's next Transformation: "The Age of Guest Direct"
Travis Cabrera, Regional Director for Europe, Revinate
How can the industry embrace the changes in data and preferences in order to implement critical strategies and technologies to activate first-party data and create marketing campaigns and communications that make your guests feel like you are talking to them personally
11:00am
Maximising Profitability through your Hotel Tech Stack
Frank Pitsikalis, Vice President, Strategy for Agilysys, and founder of Resort Suite
11:15am
The Power Panel – The Marketing Challenge towards 2025
With Pamela Carvell, President of the HMA, and including Yvonne Brennan, Group Marketing Director of Cycas Hospitality, one of the UK's leading hotel management companies and Beth Murrell, Director, Digital Field Marketing, UKI, Marriott International
11:35am
Morning Coffee
Networking & Marketing Avenue of Excellence
12:10pm
Marketing Seminars – First Half
Choose 1 of these 4 great in-depth hotel marketing seminarsSeminar A
Direct Marketing 1: Engage, Grow, Retain: The CRM and Data Strategy Blueprint for Hotels – with Jamie McBride, Head of Marketing, For-Sight and Debbie Neate, Head of Marketing of Sutton Hotel CollectionSeminar B
Direct Marketing 2: How to use Benchmarking to increase direct bookings – with Clara Tourme, Market Manager, UK & Ireland for The Hotels Network, and Olivia Odudu, Head of Marketing & Communications for The Grand, YorkSeminar C
Brand Marketing 1: Sustainability in Marketing – with Louisa Watson, Director of Marketing for Wyboston Lakes, Bedfordshire and Louise Boyse, Commercial & Business Development Director, GreengageSeminar D
Product Marketing 1: The Weddings Lifecycle – with Ciara Crossan – Founder & CEO of WedPro by Wedding Dates and Mark Godfrey, Director of Deer Park exclusive wedding venue, Devon
1:00pm
Lunch, Networking & Marketing Avenue of Excellence
2:00pm
Marketing Seminars – Second Half
Choose 1 of these 4 great in-depth hotel marketing seminarsSeminar A
Direct Marketing 3: Why Hoteliers need to think like Retailers: The future of hotel e-commerce – with Simon Bullingham CEO of Journey Hospitality and Mark Bevan Managing Director of The Elms at AbberleySeminar B
Direct Marketing 4: Using a multi-channel marketing approach to help find your right customer – with Hollie McHugh, Head of Marketing for Net Affinity and Jennifer McKenna, former Marketing Director of The Dylan Hotel and The Morgan Hotel in Dublin and now Director of McKenna HospitalitySeminar C
Brand Marketing 2: Branding hotels – The Good, The Bad & The Ugly – with Craig Mackie, Managing Director, Shine and Matthew Wallace, Director, Cairndale Hotel, DumfriesSeminar D
Product Marketing 2: Spa Marketing – with Tracey Stapleton, MD of The Spa PR Company and Kate Ecob, Marketing & Sales Manager, The Coniston Hotel, Spa & Country Estate, North Yorkshire
2:55pm
Marketing Seminars – Extra Time!
Choose 1 of these 4 great in-depth hotel marketing seminarsSeminar A
Direct Marketing 5: The Top 4 ways to Boost Direct Bookings – with John Mullen, Senior Territory Sales Manager, UK & Ireland, Revinate, and Elliott Wakefield, Group Marketing Director for Alexander HotelsSeminar B
Direct Marketing 6: Partnership Marketing – with Sabine Kern, Director of Marketing for Broadwick Soho, and Maria Hamilton, Senior Account Director for Custard CommunicationsSeminar C
Brand Marketing 3: Brand Visibility – with Chloe Parry, Content Marketing Executive for Carden Park, Cheshire and Dan Taylor, Head of Technical SEO for SALT.agencySeminar D
Product Marketing 3: Recruitment Marketing – with Helen Laing, Managing Director of Independent Hotel Marketing, and Nicola Cook, Head of Marketing, Rudding Park, Harrogate
3:45pm
Afternoon Tea and into…
4:00pm
Digital Hotel Marketing 2025
With Tim Jones, Regional Performance Marketing Manager, Europe for Mandarin Oriental Hotel Group, and Harry Fielder, Chair of the Hotel Marketing Association
4:20pm
HMA Awards 2023
Revealing the shortlist for the HMA Hotel Marketing Awards 2023
4:25pm
The Big Idea! Low Cost and No-Cost Marketing Techniques for 2023/24
Ideal tips for recession-proof marketing
Chaired by Pamela Carvell, President of the Hotel Marketing Association, with Elliott Wakefield, Group Marketing Director for Alexander Hotels and Tracey Stapleton, MD of The Spa PR Company
4:45pm
Close of Conference & Drinks Reception
In the Marketing Avenue of Excellence

Full Paying Hotel Delegate:
Rate: £275 + VAT
Association Member rate (Hotels):
Rate: £225 + VAT
Supplier/Agency rate:
Rate: £345 + VAT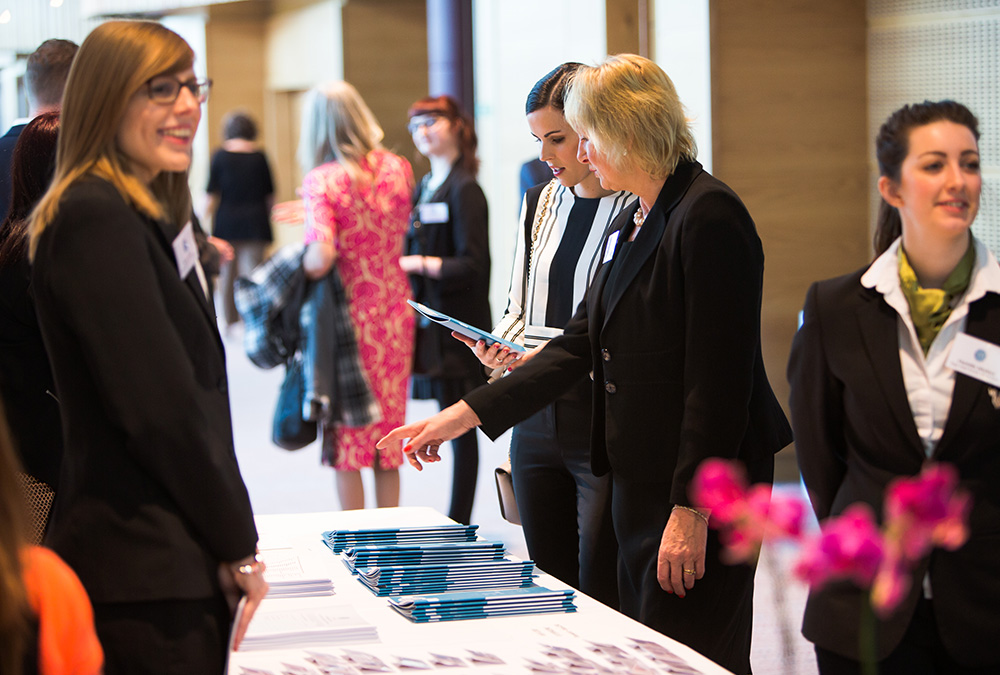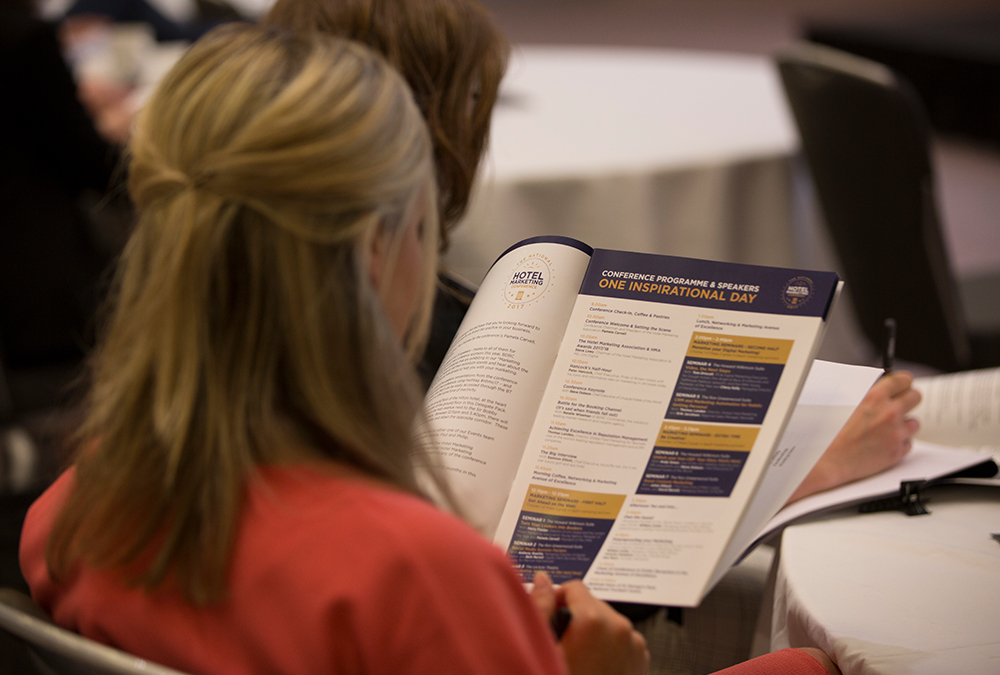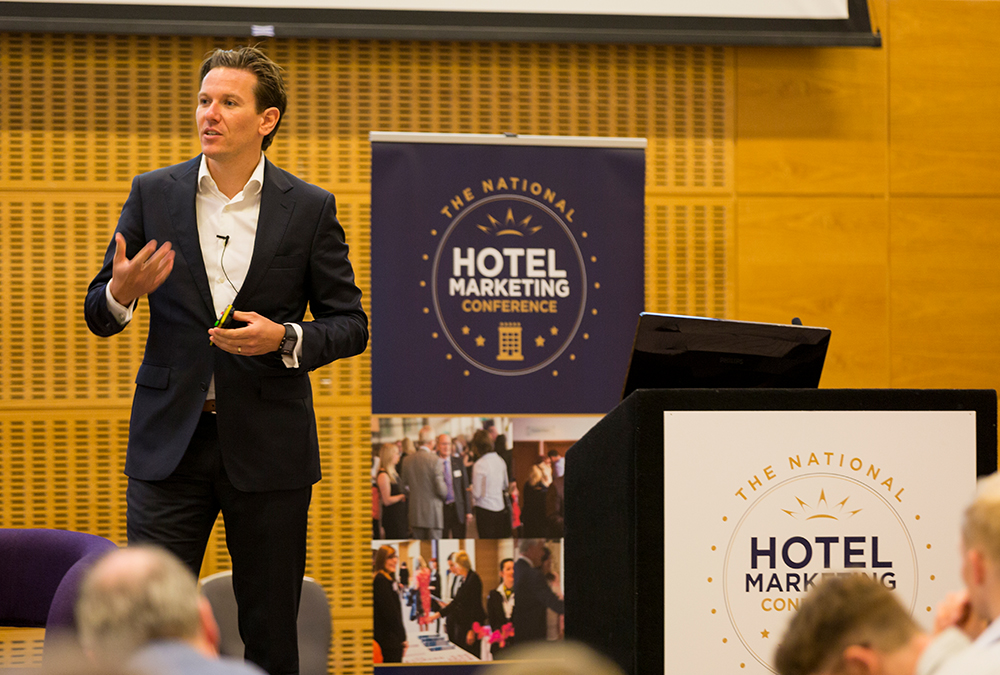 To receive more information about our events which include The National Hotel Sales, Spa, Wedding Venue and Restaurant Marketing Conferences and keep up-to-date with the latest news, simply fill in the form provided and join our mailing list.  We promise not to bombard you with emails, and will never rent, sell or share your details with any third parties.  By joining you have opted in to receive this information.