THE NATIONAL HOTEL MARKETING CONFERENCE 2018
THE HILTON AT ST. GEORGE'S PARK – STAFFORDSHIRE
THURSDAY 5TH JULY 2018
The National Hotel Marketing Conference takes place from 10.00am (registration open from 9am) until 4.15pm on Thursday 5th July. This conference, the 13th, will see 25 expert speakers presenting on, and debating, latest techniques in hotel marketing. The conference is run in partnership with the Hotel Marketing Association, and gives all delegates ample opportunity to choose from a wide range of presentations and seminars, to network with other colleagues and to meet with some of the "best-in-class" marketing agencies and consultancies who support the UK hotel sector.
For those able to stay the night before the conference, there will be an evening Drinks Reception at the Hilton, and post-conference drinks will also be available for those who don't have to rush off straight after the conference finishes.
Time
Event
9.00am
Conference Check-in, Coffee & Pastries
10.00am
Conference Welcome & Setting the Scene – Conference Chairman & President of the Hotel Marketing Association Pamela Carvell
10.05am
Hotel Marketing Association 2018/19 – Steve Lowy, Chairman of the Hotel Marketing Association
10.10am
Hancock's Half-Hour – Peter Hancock, Chief Executive, Pride of Britain Hotels with his ironic and informative view on marketing in UK hotels today
10.30am
Hotel Marketing post-GDPR – Thomas Landen, Director, Revinate, one of the world's leading reputation management and eCRM companies
10.45m
Conference Keynote: The Big Interview – with Calum Russell, Commercial Marketing Director, Malmaison & Hotel du Vin
11.05am
The Future of Search – with Ian Miller, Chief Executive of Crafted
11.25am
Hotel Rooms are not Blue Jeans! – with Andrew Metcalfe, Chief Technology Officer, Guestline
11.45am
Morning Coffee, Networking & Marketing Avenue of Excellence
12.15pm
Marketing Seminars – First Half – Get Direct! – Choose 1 of these 3 great in-depth marketing seminars:

Seminar 1 – Get more Eyeballs on your Site, and Turn your Lookers into Bookers!  With Rachel Howes, Director of Great National Hotels & Resorts, and Ian Sloan, V-P of Client Success for Avvio

Seminar 2 – Email Excellence best practice – with Sofia Tappa, General Manager, EMEA, Revinate and Mathias Saleborn, Director of Sales & Marketing for Luxury Hotel Partners

Seminar 3 – Content & Social Media Excellence – with Tom McLoughlin, Director of SEO Travel, and Sheila Pandiya, Marketing Manager UK for Park Plaza Hotels & Resorts

2.00pm
Marketing Seminars – Second Half – Get Creative! – Choose 1 of these 3 great in-depth marketing seminars:

Seminar 4 – Partnership Marketing – with Yvonne Brennan, Director of Corporate Communications, Redefine BDL Hotels, and Jen Dubasov, Head of Business Development, UK Hotels, Travelzoo

Seminar 5 – The Hotel/Agency Tug of War – How to maximise the value from a creative agency – with Cassie Delaney-Brown, Marketing Manager, The Stafford London & Harry Fielder, Managing Director, Umi Digital

Seminar 6 – Creativity in Action – Website & SEO excellence – with Greg Stephenson, PR & Marketing Manager for Wildsmith Hotels, and Ian Ireland, Account Director of Fat Media, winners of the recent HMA Award

2.45pm
Marketing Seminars – Extra Time – Get a Niche! – Choose 1 of these 3 great in-depth marketing seminars:

Seminar 7 – Recipes for Restaurant success – with Jo Brookman, CEO of Brookfield Digital and Jade Mallia, Marketing Director of Black & White Hospitality

Seminar 8 – Market your Spa to greater success – with Liz Holmes, Director, Commercial Spa Strategies and Matthew Mackaness, Spa Director, Rudding Park

Seminar 9 – Successful Weddings Marketing for Hotels – with Ciara Crossan, CEO & Founder, Wedding Dates, and Tanya Hedley, Head of Weddings for The Vermont Hotel

3.30pm
Afternoon Tea and into….
3.45pm
Be Independently Minded! – with Richard Hyde, Chief Operations Officer, Small Luxury Hotels of the World
4.10pm
It's all Smoke and Mirrors – with Peter Banks, Managing Director, Rudding Park, the current VisitEngland Hotel of the Year for England
4.30pm
Close of Conference & Drinks Reception in the Marketing Avenue of Excellence
From 4.30pm: Optional tours of St George's Park, the National Football Centre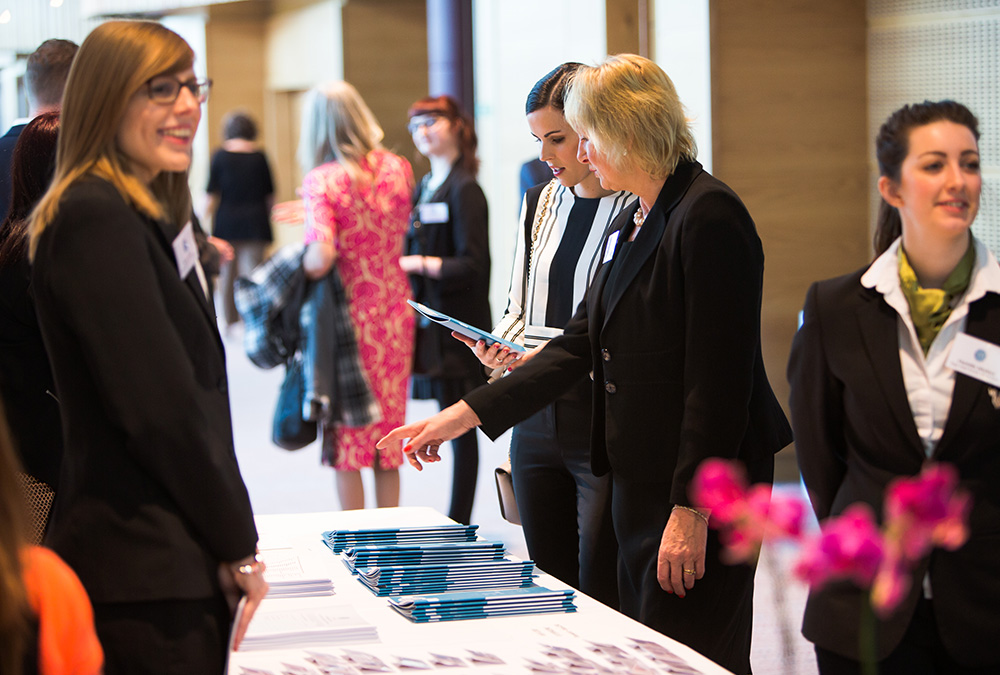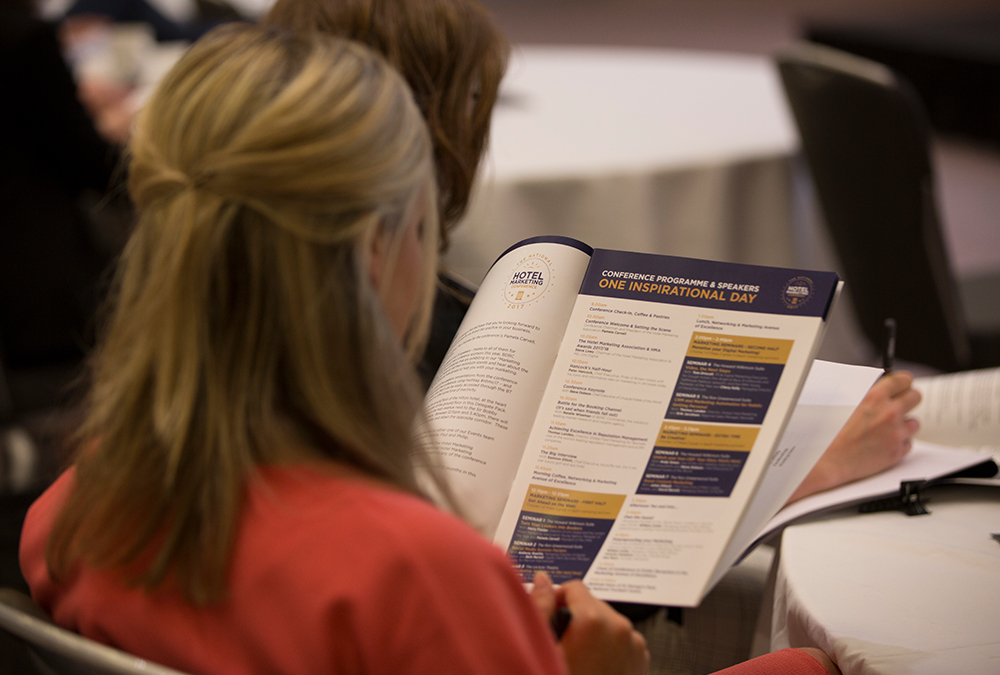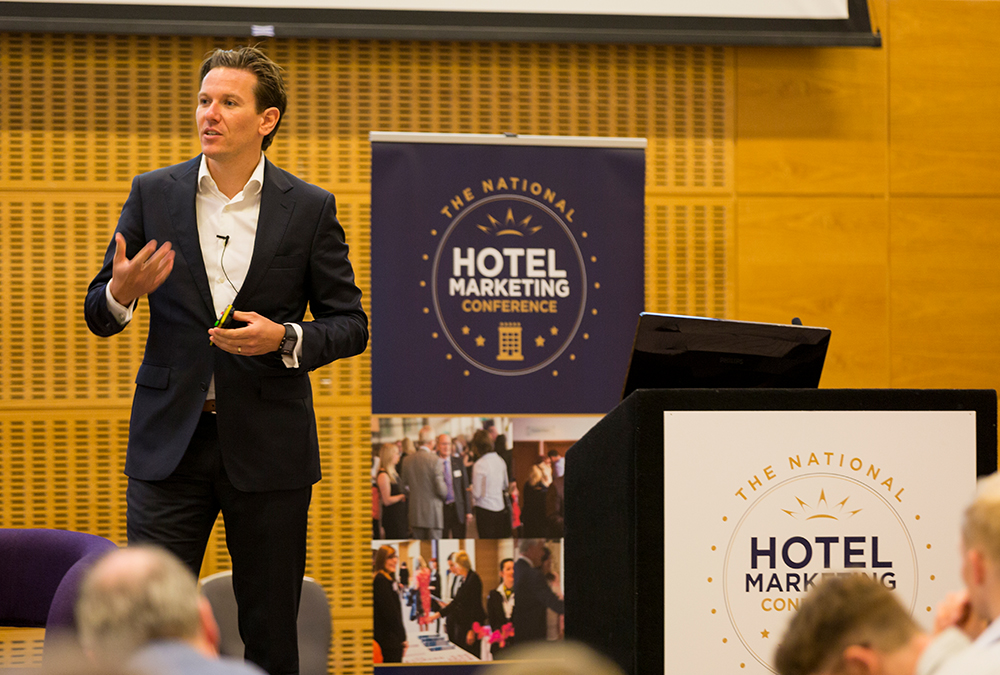 To receive more information about our events which include The National Hotel Sales, Spa, Wedding Venue and Restaurant Marketing Conferences and keep up-to-date with the latest news, simply fill in the form provided and join our mailing list.  We promise not to bombard you with emails, and will never rent, sell or share your details with any third parties.  By joining you have opted in to receive this information.