THE NATIONAL HOTEL MARKETING CONFERENCE 2019
THE HILTON AT ST. GEORGE'S PARK – BURTON UPON TRENT
THURSDAY 4TH JULY 2019
Delegates are invited to view or download the speakers' presentations from the National Hotel Marketing Conference 2019.  Please note the copyright in them retains with the speakers, and the presentations must not be emailed to non-conference delegates, or shown in a public arena at any time.  You accept this as a condition of downloading them.
10.05am:
Hotel Marketing Association towards 2020
Ed Purnell, Chair, Hotel Marketing Association & Director, Digital Services Europe, Marriott Hotels
10.10am:
A Deep Dive into Guest Data
Thomas Landen, Director of Partnerships for Revinate, authors of the Global Hotel Email Benchmark Report
11.05am:
Instagrammable Moments
Matt Inwood
11.25am:
Google – Update 04-07-19
Ian Miller, CEO of Crafted 
12.15pm – 12.55pm: Marketing Seminars part 1
Seminar 1 – Independent Hotel fight-back: Turn Your Lookers into Bookers!
Harry Fielder, Managing Director of Umi Digital and Michael de Jongh, Chief Commercial Officer, Avvio 

Seminar 2 – Innovations in Direct Marketing for Independent Hotels
Adam Hamadache, Managing Director of Cranleigh Boutique Hotel & DHM, and Will Howes, Revinate
Download PDF Presentation
Download PDF Presentation
Seminar 3 – Put yourself at The Heart of Your Community!
Philip Bolson, GM of the five-star Grand Hotel & Spa in York, and Julia Davies, Director of the Cottage in the Wood, Malvern Hills
Download PDF Presentation
For the Philip Bolson video presentation, please contact sarah.welsh@mosaicevents.co.uk
2.00pm – 2.40pm: Marketing Seminars part 2
Seminar 4 – Meetings & Events Marketing
Sam Woolmore, Group Marketing Manager, The Elvetham, and David Allen, Director, Hospiltity Skills
Download PDF Presentation
Download PDF Presentation
Seminar 5 –  Food & Drink Marketing
Brandie Deignan, Managing Director of Black & White Hospitality and Alison Sawyer, Director, Dynamic Restaurant Marketing
Download PDF Presentation
Download PDF Presentation
Seminar 6 – International Marketing
Joss Croft, Chief Executive of UKinbound and Joel Brandon-Bravo, Vice President of Travel Solutions for Transperfect
Download PDF Presentation
Download PDF Presentation
2.45pm – 3.25pm: Marketing Seminars – Extra Time
Seminar 7 – Repeat Business & Loyalty Marketing
David Collins, Co-Founder of Great National Hotels & Resorts, and Steve Risk, Managing Director of Inspire Loyalty
Download PDF Presentation
Download PDF Presentation
Seminar 8 – Better Gift Voucher Marketing for Hotels, Spas & Restaurants
Jessica Fassler, Marketing Manager, Sheraton Grand Hotel & Spa, Edinburgh and Joanne Brookman, Director, Brookfield Digital
Download PDF Presentation
Download PDF Presentation
3.45pm:
KPI's & ROI = C.A.S.H!
Martin Evans, Managing Director, The Tourism Business
4.05pm:
Outsourcing – a gift to hoteliers and suppliers alike
Peter Hancock, Chief Executive of Pride of Britain Hotels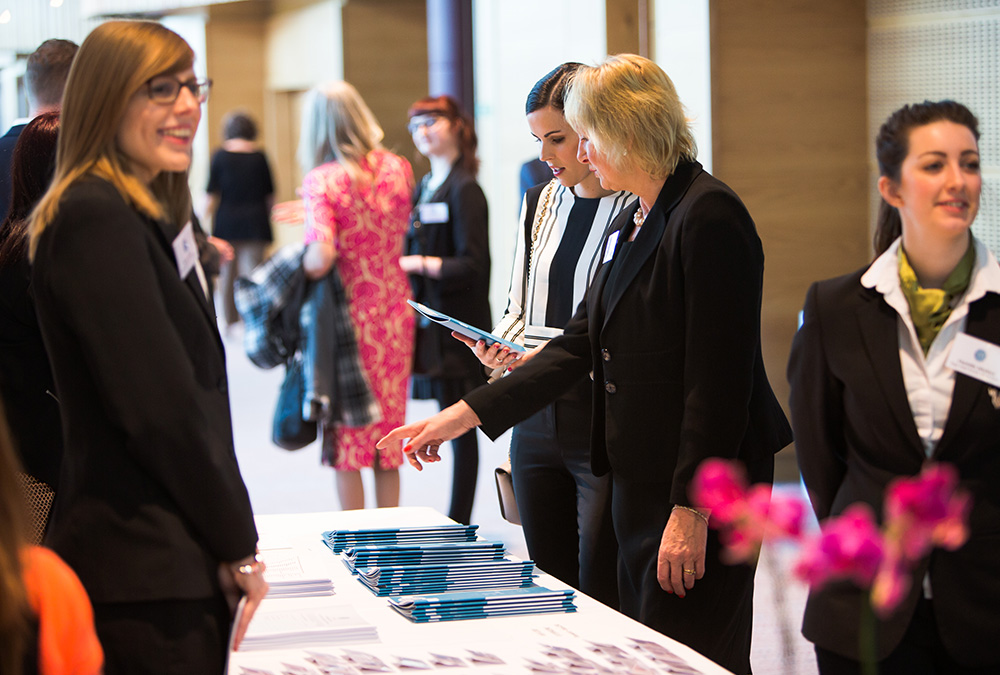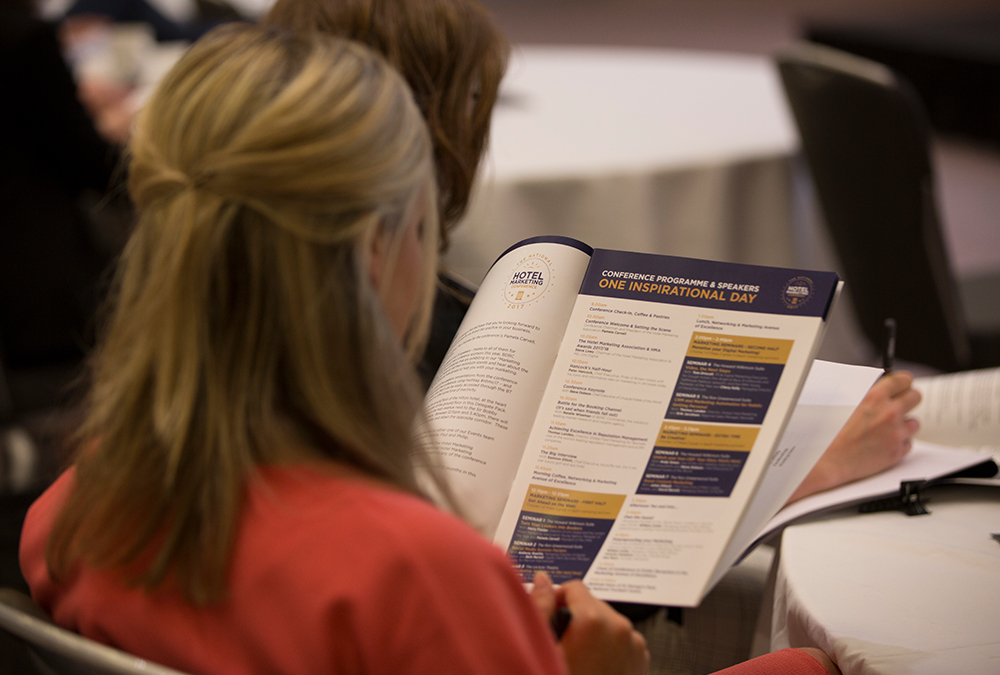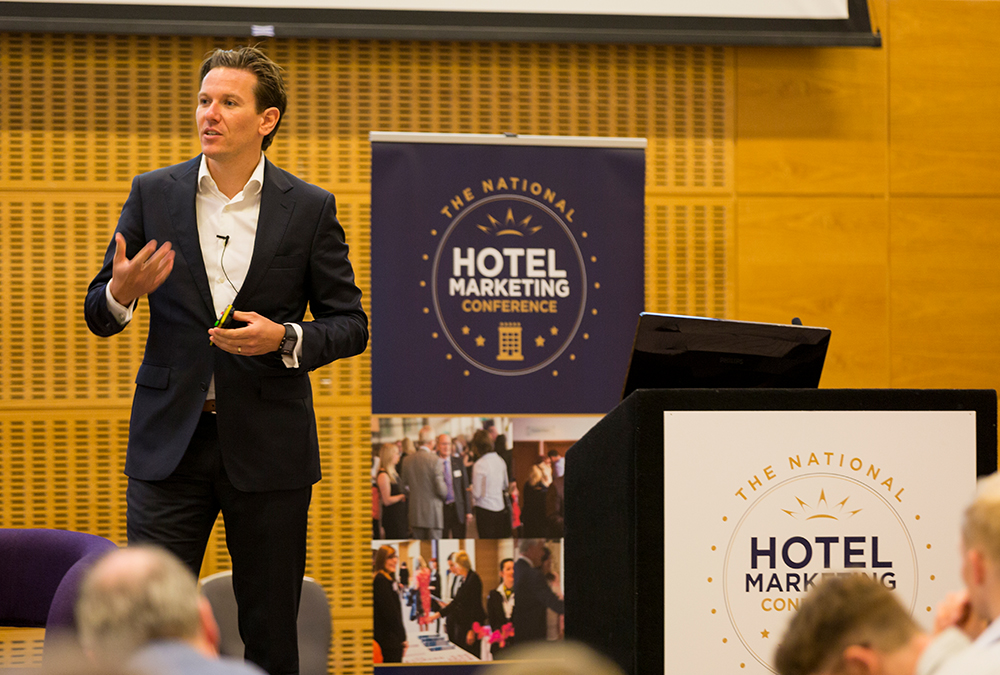 To receive more information about our events which include The National Hotel Sales, Spa, Wedding Venue and Restaurant Marketing Conferences and keep up-to-date with the latest news, simply fill in the form provided and join our mailing list.  We promise not to bombard you with emails, and will never rent, sell or share your details with any third parties.  By joining you have opted in to receive this information.